Xan Blake, Founder and President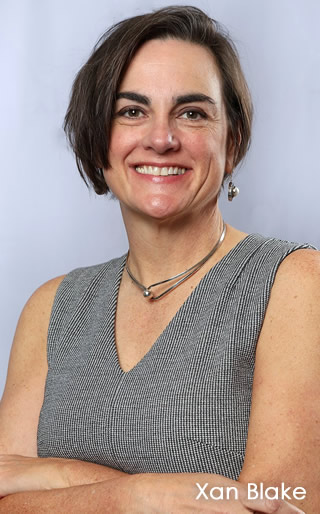 Xan Blake, Founder and President of the Blake Partnership, brings more than 20 years of nonprofit management experience, including expertise in three key areas:
Xan's work is dedicated to bringing the charitable visions of her clients to life. Her passion mirrors your passion for making the world a better place.
The Blake Partnership is located in Princeton, New Jersey and has provided consulting services to nonprofit organizations across the country.
Prior to founding the Blake Partnership, Xan was the President and CEO of the Planned Parenthood affiliate located in Trenton, New Jersey. During her tenure the organization implemented a new strategic vision and conducted its own $6.3 million capital campaign.
Xan Blake's knowledge of governance and fundraising is impressive, and she presents information in a way that both inspires and feels manageable. Her advice and encouragement are helping us to create an environment of success.— Arin Black, Executive Director – West Windsor Arts Council