Over the years we've had a number of nonprofits contact us because they want to launch a capital campaign, but they want to bypass the time (and the expense) associated with conducting a feasibility study first.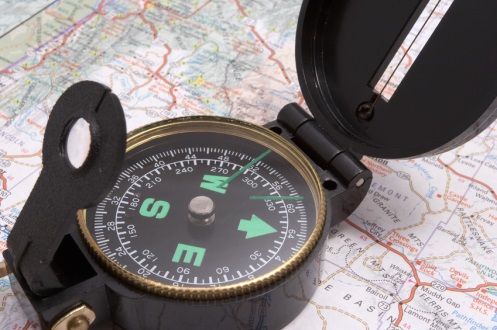 While it's possible to conduct a capital campaign without first conducting a feasibility study, doing so is like driving cross-country without a map. Eventually you might arrive at your destination, but the more likely result is that you'll:
waste a lot of time
exhaust a lot of money
test everyone's patience before either giving up on your goal, or reaching it through sheer dumb luck
Feasibility Studies Provide 6 Critical Functions
Feasibility studies can make all the difference. They provide six critical functions that essentially gives you a roadmap for success.
1. Test the proposed elements of the campaign
Feasibility studies help determine if the existing donors to the organization are enthusiastic about the projects of the campaign.
If those who are closest to the organization are not excited about the key elements of the campaign, then perhaps reconsideration is in order.
2. Determine at what level your organization can successfully conduct a capital campaign
What is a feasible financial goal?
We have seen instances where organizations had unrealistically high goals. We have also seen instances in which organizations were underselling their capital campaign fundraising potential. Neither is a good scenario.
You want to ensure that you set a goal that stretches the organization, but that is also achievable.
3. Evaluate the public perception of the organization's mission and reputation
People give to people.
If the organization's staff or board leadership does not have a good reputation in the community, then major fundraising success is unlikely. This is the primary reason why an organization should hire a consultant to conduct its feasibility study.
Human nature makes it very difficult for a donor to say to an organization's staff, "I am able to give you a small gift, but my concerns about your leadership skills prevent me from giving you a major gift." This is, however, something they are generally willing to say to an outsider.
4. Discover potential donors' motivations for giving
Even the smallest feasibility study includes at least 20 to 30 interviews.
Most skilled consultants will spend a significant portion of the interview process focused on donor motivations. Understanding what motivates people to give will influence how you construct and operationalize your campaign.
5. Identify potential campaign leadership
During the feasibility study, your consultant should help identify campaign leadership. There will often be differing views, and most organizations should be able to use this to their advantage.
We recommend to our clients that they select at least two co-chairs who connect with very different parts of the organization's donor community. Additionally, two co-chairs bring a diversity of skills and twice the "people power" that one chair would bring.
6. Uncover potential donors
Part of any feasibility study should be to assess the interviewees' willingness to give. This is again why it's key to hire an independent party to conduct the feasibility study.
It can be very difficult for a donor to say to staff, "I don't intend to give to this campaign." An honest assessment of potential donors is critical to being able to forecast the success of a campaign.
The Bottom Line
Feasibility studies are not just about assessing risk. If executed properly, they can help generate messaging, themes, timelines, and a wide variety of opportunities that can help organizations reach their goals.
If you're interested in conducting a capital campaign feasibility study for your next capital campaign, contact the Blake Partnership. We'd love to help you make your campaign as successful as it can be.